Blog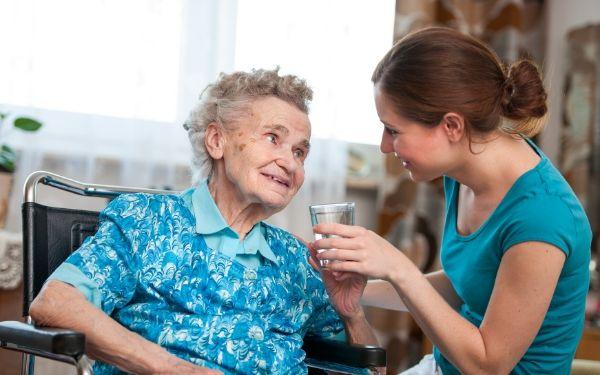 Ways Caregivers Can Reduce Stress
Apr 05, 2020
Being a caregiver can be rewarding, but it can also come with a heaping dose of stress and anxiety. As a caregiver, you are responsible for the well-being of another person as well as all the other responsibilities you have in your life. 
What Are the Effects Of Stress For Caregivers?
Stress can easily lead to issues, especially for caregivers. 
Long-term stress can lead to a weakened immune system, obesity, a lack of focus, depression, and a higher risk of chronic diseases.
Due to all the possible health issues, we like to make sure you are taking time to reduce stress and feel better. You can't take care of others without taking care of yourself first. 
Below are several ways a caregiver can reduce stress in their every day lives. 
Reach out to support services
Having a community to support you is one of the best ways to alleviate stress. They give you the opportunity to share any struggles you may be having with an audience that understands what you are going through and can give you advice on how to manage it.
It's important to remember there are others out there facing exactly what you are going through. You're not alone in this and finding assistance is as easy as searching the internet and reaching out.
Get Organized
For many people being organized is their favorite way to reduce stress. Organizing allows you to take inventory of your daily tasks and responsibilities and prioritize them, rather than trying to tackle them all at once. Journaling, for instance, is a superb way to organize your thoughts for the day to come or to reflect on what happened that day.
Organizing can also help you find important items you use everyday to save you the hassle of searching for them all the time. Organizing your kitchen, bathroom, medicine cabinet or bedroom can all have positive affects on your day-to-day life.
Take Care Of Your Physical and Mental Health
You've always heard that exercise can make you feel better because you're being healthy. But physical health isn't the only important part of your body. Your emotional and mental health are just as important. Think of all the things we use our brains for and imagine if that muscle wasn't healthy. 
Taking time for yourself to relax and focus can have great effects on your mental health. Activities like meditation or yoga are great for allowing you to focus on yourself rather than thinking of all the responsibilities you have. 
Yoga is especially useful since it focus on the mind and body simultaneously. Luckily, you can use resources like YouTube to easily find yoga videos you can follow along with at home. 
Take Care Of Yourself
As a caregiver, it's important to take care of yourself because without your own health it's nearly impossible to help someone with their's. If you are suffering from overwhelming stress, anxiety or depression, please reach out to your support system whether that be family members, friends, or a community group. We're all out here to help and care for one another.