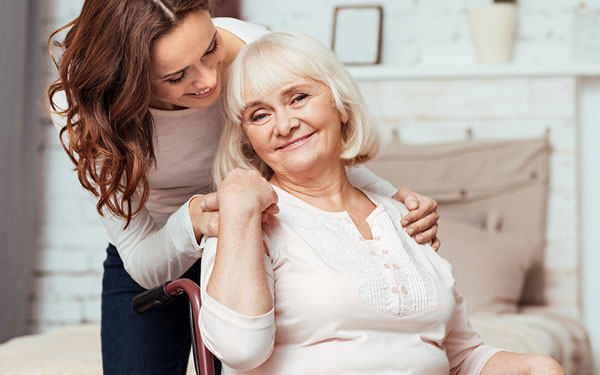 Better choices impact better home health care.
Most seniors want to live at home as long as possible. Getting Wiser is here to help you remain more independent and healthy as you age. Compared with moving to assisted living housing or a nursing facility, in-home care offers greater convenience, lower medical bills and a greater quality of life. You'll find that more and more health care programs, nurses, therapist, social workers and service providers accommodate routine in-home care.
Explore a wide range of home health care resources with a focus on staying as active and independent as possible. 
Find the care you need, in the comfort of your own home.
Whether you're looking for home health care providers, tips on home safety, help with household chores, or information on paying for care – we're here to help.
Individual care plans may include:
How well you age depends on your access to support. 
As a non-profit organization, the Summit Senior Coalition is committed to helping families proactively address the challenges of aging and caregiving. Our goal is to provide access to the tools and support you need in order to make better informed decisions that work to suit your health and lifestyle. 
To learn more about helping yourself and your loved ones to avoid falls, or elder rights within long-term care facilities, download our free information packets!