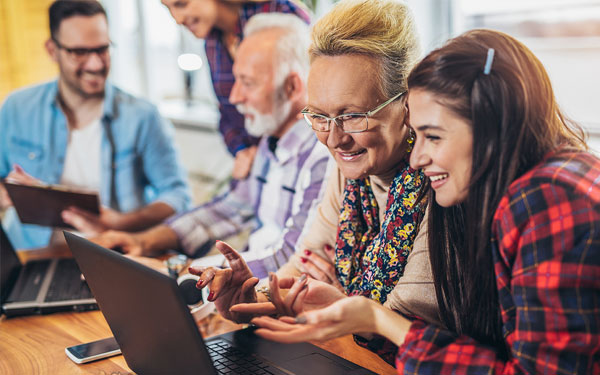 The good you do is good for you.
Giving back has its benefits for seniors. In fact, research indicates that after only one year, and as little of 100 hours of service, volunteers experienced a positive impact on their health – including an increase in physical fitness, social connectedness and a longer lifespan. They also experience a decrease in blood pressure and depression and anxiety. That's good news!
Find more meaningful ways to give back.
Looking for a rewarding way to help others? Getting involved starts with exploring ways to pursue your passion. It's a wonderful way to make an important difference in your world and leave a legacy.
How well you age depends on your access to support. 
As a non-profit organization, the Summit Senior Coalition is committed to helping families proactively address the challenges of mobility and aging. Our goal is to provide access to the tools and support you need in order to make better informed decisions that work to suit your health, finances and lifestyle choices. 
Support the Summit Senior Coalition
At the Summit Senior Coalition, we couldn't provide the level of service we do if it were not for the many individuals, organizations and businesses that support us by donating their time and money. We extend a heartfelt "thanks" to you all.
NOTE: Program contributions are tax deductible and are used to offset the cost of services that Summit Senior Coalition clients and caregivers receive.