Blog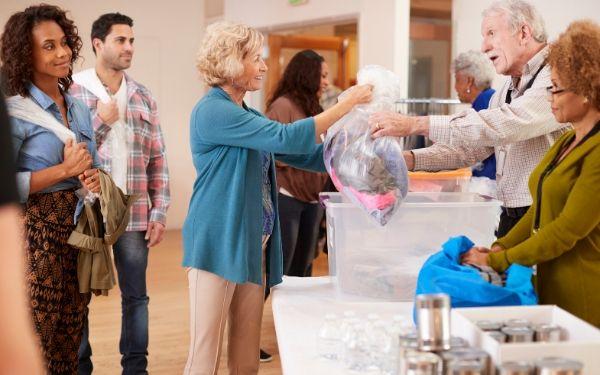 How Older Adults Can Improve Their Communities
May 01, 2020
Older adults have spent a lifetime building important skills and experience that can be past on to younger generations. With additional time on their hands many older adults find it advantageous to volunteer to support their communities. 
Volunteering is beneficial to the older adult as well since it can improve both physical and mental health. 
Of course for most older adults the question comes down to in what ways can they help:
Volunteer at a Foodbank
There are more opportunities to assist a food shelter than carrying heavy boxes of food. The Akron-Canton Regional Foodbank has volunteer opportunities in their office, at special events, or determined by whatever special skill you may possess.
Volunteering at a local food bank allows an older adult to contribute to the well-being of a local family in need as well as provides an important social aspect to their life. 
Become a Foster Grandparent
Foster Grandparenting enables low-income persons 55 and over to remain physically and mentally active and enhance their self esteem through participation in needed community services. 
This volunteer opportunity helps young people increase their self-confidence and achieve personal independence so they can overcome problems and become productive members of society. 
Younger children are assisted in the development of small and gross motor skills, recognizing colors and numbers while learning letters, words, and self-expression and receive one-on-one interaction allowing for substantial growth. And older children are assisted in schoolwork, socialization and developmentally appropriate behavior.  
Volunteer at a local nonprofit
There are numerous nonprofits to choose from with endless ways to support them. Vantage Aging's Retired and Senior Volunteer Program (RSVP) connects volunteers age 55 and older with opportunities to serve their community.
As the largest volunteer network for older adults in the nation, RSVP matches volunteers with organizations where their time, interest, talents, knowledge, and experience are most effectively utilized to meet important needs in our community.
Older adults have a positive impact on their communities
Older adults can have just as much positive impact on their communities as younger generations. The trick is finding the right way for them to use their skills and experience to assist local organizations and community members.