Blog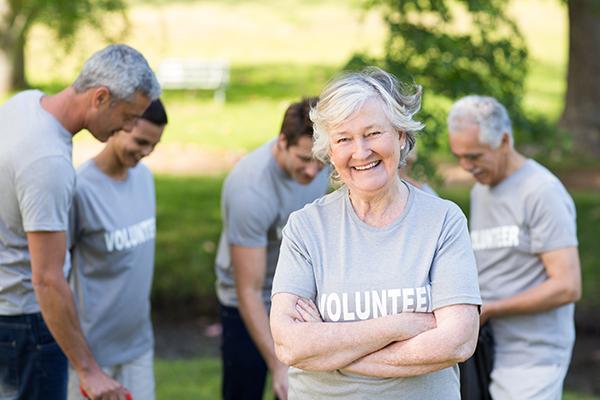 How Giving Back Can Help Seniors
Dec 17, 2019
As a non-profit organization, the Summit Senior Coalition is committed to helping families proactively address the challenges of mobility and aging. Our goal is to provide access to the tools and support you need in order to make better informed decisions that work to suit your health, finances and lifestyle choices. 
This means helping connect you with local organizations that can help older adults either directly or indirectly. Research indicates that after only one year, and as little of 100 hours of service, volunteers experienced a positive impact on their health – including an increase in physical fitness, social connectedness and a longer lifespan. They also experience a decrease in blood pressure and depression and anxiety.
Luckily, there are several volunteer opportunities in the Summit County, Ohio area for older adulrs. Below you'll find a few of our favorites. 
VANTAGE RSVP of Summit & Medina Counties helps adults age 55 and older use their time, talents, and experience in fun and meaningful volunteer opportunities. RSVP is the nation's largest volunteer network for people 55 and older. Individuals who want to try something new, meet friends, or help in their community can find many activities that fit a variety of interests and schedules. 
Those who already volunteer can join RSVP to double their impact and enjoy the extra perks of membership. And as a program that thrives in collaboration, VANTAGE RSVP is always looking to partner with nonprofits in Summit and Medina Counties.
SCORE, a nonprofit organization, is dedicated to helping small businesses get off the ground, grow and achieve their goals through education and mentorship. 
The mission of Akron SCORE is to stimulate the economies of Medina, Portage, Summit and Wayne Counties by using the business knowledge and skills of their volunteers to guide and lead small business entrepreneurs and existing businesses toward their goals.
Akron SCORE's cadre of experienced counselors cover virtually every key business discipline, including production, sales, marketing, advertising, human resources, public relations, management, finance, engineering and inventory control.
You can help SCORE in four different ways:
Mentor: offer confidential business mentoring services, either in person or online
Subject matter expert: provide focused knowledge based on your professional skills or industry
Workshop presenter: lead local workshops, seminars and events to help entrepreneurs meet their goals and achieve success
Chapter support role: share your skills in marketing, tech, finance, fundraising and more to help expand the outreach of SCORE
The Senior Companion Program brings together volunteers ages 55 and better with adults in their community who have difficulty with the simple tasks of day-to-day living. 
Senior Companions serve one-on-one with the elderly and other homebound persons called "clients" by assisting with such tasks as shopping, light chores, interacting with doctors, or just making a friendly visit. Senior Companions may also offer short periods of relief, or respite, to the primary caregiver.
Members who are income eligible may receive a stipend to help defer the costs of volunteering.  Members are eligible to receive mileage reimbursement, annual medical evaluation, and supplemental accident and liability insurance. All applicants undergo a background check, interview, pre-service orientation, training and on-going, monthly trainings.
Foster Grandparents are role models, mentors, and friends to children with exceptional needs. The program provides a way for volunteers age 55 and over to stay active by serving children and youth in their communities.
All you need to join is the ability to give the kind of comfort and love that sets a child on the path toward a successful future. If you're 55 or older and want to share your experience and compassion, you have what it takes to be a Foster Grandparent.
When older adults volunteer, they're not just helping others—they're helping themselves. Volunteering leads to new discoveries and new friends. Plus, studies show that volunteering helps people live longer and promotes a positive outlook on life.
More Opportunities to Give
Volunteering can help older adults have a better sense of accomplishment, lower stress and generally make them feel better. Check out the other ways in which older adults and others can help their communities.