Blog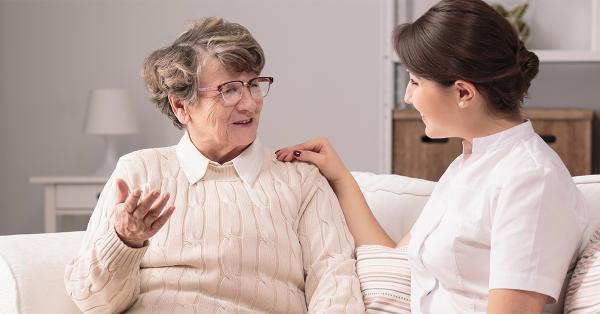 Tips for Choosing a Caregiver For a Loved One
Nov 05, 2019
At some point, you will likely need to set up home care for a loved one. This can be a stressful and difficult process but there are a few tips you can use to make things easier.
Assess the Situation
Talk to your loved one and their doctor to determine the specifics of their situation. What services will be needed? At what hours will they need care? Their needs will be specific to them and therefore so will the type of care they need. It's important to understand their situation before selecting a caregiver. 
Determine what your budget for a caregiver is. This might determine the amount of time you can hire someone. This will also determine if you are using an agency or hiring someone privately, which tends to be less expensive but each has its pros and cons.
Create a Job Description
It's important to document what is expected of the caregiver before hiring them. This way everyone knows the expectations and you have something to refer to in the future is a question of responsibility arises. 
List out the details you desire from the right candidate such as years of experience or certified training. Describe what you expect them to do as a caregiver such as housekeeping responsibilities, transportation, and what hours they will need to work.  Being as specific as possible will help everyone involved in understanding what is needed. 
Research Candidates
Hiring a caregiver is just like hiring someone for a job. You want to make sure you have the right candidate for the position. Running background checks and interviewing is necessary for finding just the right person.
Make sure when you are looking for a caregiver you and the potential caregiver understand what is needed from them. This means understanding exactly the type of caregiver you need.
Different types of Caregiver
Family caregivers provide care at no charge for a parent, sibling, or spouse who is chronically ill, disabled, or aged.
Crisis caregivers provide care only in emergencies.
Primary caregivers provide regular care for the care-receiver and make decisions that directly affect the care-receiver. In addition to providing hands-on assistance, they also may represent the care-receiver in legal and medical matters.
Secondary caregivers provide assistance to primary caregivers.
Respite caregivers provide temporary care when the primary caregiver needs time away from caregiving.
Working caregivers hold part-time or full-time jobs and provide physical or financial support to individuals who depend upon their care.
Long-distance caregivers live at least an hour away by car and provide much of the assistance for relatives.
Occasional caregivers provide, on an irregular basis, one or more services, such as transportation, shopping, household chores, etc.
Agency caregivers are formal or paid caregivers employed by a home health or caregiving agency.
Make Sure They Mesh Well
Once you've narrowed down the list make sure the potential caregiver meets the person they will be caring for. Their personalities must mesh well together. Having tension present in any work environment is counterproductive, especially with caregiving. 
Find Help If You Need It
Finding a caregiver is not an easy process but some organizations can help you through the process. Organizations like Direction Home can help you identify a long-term care plan for your loved one with their Aging and Disability Resource Center. Visit their site for more information and how they can be of help to you.