Blog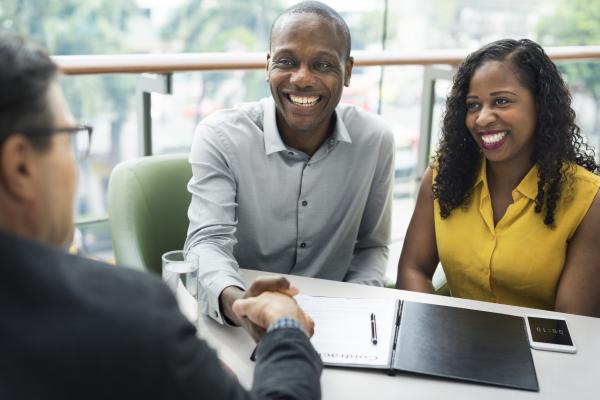 Starting Your Estate Planning?
Aug 16, 2019
What is estate planning?
To answer this we need to first explain what an estate is. Your estate is everything you own — house, car, real estate, furniture, savings accounts, etc. Everyone has an estate, the only difference comes down to size. 
When you die or become disabled, you'll want a plan in place to make sure your estate ends up where you want it or controlled by the people you trust to manage it. Making sure your wishes are carried out is where estate planning comes into play.
Estate planning includes much more than just where to put your assets. EstatePlanning.com lists the following components of an estate plan:
Include instructions for passing your values (religion, education, hard work, etc.) in addition to your valuables.
Include instructions for your care if you become disabled before you die.
Name a guardian and an inheritance manager for minor children.
Provide for family members with special needs without disrupting government benefits.
Provide for loved ones who might be irresponsible with money or who may need future protection from creditors or divorce.
Include life insurance to provide for your family at your death, disability income insurance to replace your income if you cannot work due to illness or injury, and long-term care insurance to help pay for your care in case of an extended illness or injury.
Provide for the transfer of your business at your retirement, disability, or death.
Minimize taxes, court costs, and unnecessary legal fees.
Be an ongoing process, not a one-time event. Your plan should be reviewed and updated as your family and financial situations (and laws) change over your lifetime.
When should you start planning your estate?
As soon as possible! Getting your estate plan in place now is always better than waiting since death and accidents happen at any time. For the benefit of you and your family It's best to have a plan ready just in case. 
How can an estate plan benefit your family?
An estate plan helps your family find all of your legal information and records since it's very unlikely they will be able to find all of it without your help. Since you either won't be around to help them or will be unable to help, your estate plan should lay out a clear road map for them to follow.
An estate plan also ensures your family gets more of your assets than they would if it were left up to the state to manage. Without a good estate plan much of your money will go to Attorney's fees and court costs, since the courts are forced to handle everything. By planning ahead of time, you can reduce estate taxes, leaving more money to your loved ones.
A solid estate plan keeps your family from having to make difficult decisions such as ending your life in the case of a coma. By making the decision for them, you've taken that incredible stress off their shoulders in an already stressful situation.
Start planning your estate now!
For you family's benefit, it's important to begin planning your estate as soon as possible. For further information contact a local estate planning resource such as Community Legal Aid Services.
Community Legal Aid Services provides assistance to people who want to provide for the administration and/or protection of their assets during their lifetime. Includes will preparation, estate planning, and powers of attorney assistance.