Blog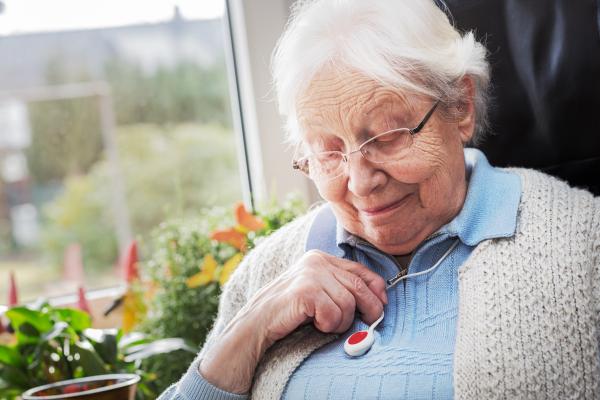 Modifying Your Home for Senior Safety
Jul 11, 2019
As people age their homes need to change as well. Stairs become harder to use. Slips and falls become more dangerous. Safety is the number one concern. Below are a list of items that will help make your home safer for you and your loved one.
---
Bathroom Modifications
Install grab bars
Grab bars provide an added layer of safety in areas like the shower by preventing slip and fall injuries. Install grab bars near any location with a tendency to have slippery surfaces. Make sure the grab bar is sturdy and is able to hold up to 250 pounds or more. When installing, screw the grab bars into wall studs.
Install a bathroom heat lamp
At advanced ages, it could take someone longer to get in and out of the bathroom. By replacing an overhead light fixture above the toilet and bathtub with an infrared build will help keep the bathroom warm and comfortable in the colder months
Install a bathtub transfer bench
Transfer benches straddle the side of the bathtub, enabling seniors to sit safely on the bench while getting into the tub by lifting each leg, one at a time, over the bathtub wall. 
Install a bathtub chair
If you cannot spare the space needed for a bath transfer bench, you can opt in for a bathtub chair. A bathtub chair sits completely inside the bathtub, allowing seniors to turn around and sit on the chair with both legs outside the tub and then lift one leg at a time over the tub wall while seated.
Replace bathtub with a walk-in shower
A walk-in shower provides easier and safer entry and exit than a bathtub. But remember to add non-slip shower mat to avoid sip and fall injuries.
Lower the temperature on your water heater — Hot water can cause serious burns if you are not careful. You can reduce the risk of accidentally scolding yourself during a shower by lowering the temperature of your water heater to about 120 degrees.
Install an elevated toilet seat
Getting up and down from the toilet is one of the most frustrating mobility issues seniors face. An elevated toilet seat makes the whole process easier and the installation is simple as well.
---
Kitchen Modifications
Add levered handles to doors and faucets
Arthritis can hinder the movement of seniors, making it difficult to open or turn small round knobs. By adding levers to doors and faucets, seniors will be more able to use their kitchen sinks and doors throughout the home. Another option is to install 
Adjust the counter height
As seniors age they may find that the cabinets and counters in their kitchens are no longer at an ideal height or location, especially those using wheelchairs. A professional contractor may need to come in and adjust the counter height as well as lower the sink for easier access. 
Reorganize cabinets
Consider all the items in your kitchen and which ones you use most often. Move these items to locations that are easy to reach and do not require climbing or straining to get to.
---
Upgrade Home Technology
Medical alert
A medical alert system offers a quick and easy way for an individual to get help during an emergency or any medical event that requires immediate response. They are life-saving devices that connect a user with help when a button is pressed, or in some cases, when a fall is detected.
Home security
Unfortunately, seniors tend to be prime targets for thieves, which makes installing a home security system crucial. A security system can provide a low-cost solution that offers seniors greater peace of mind. Many modern security systems offer remote control options such as key fobs. This allows the system to be turned on and off with a click, so they don't have to hurry down halls or stairways to turn off false alarms. Many of these remote controls also have a panic feature for emergencies.
For more information about home security systems check out Senior Living's website.
Wearable technology
Fitness trackers and Apple watches are all the craze but seniors can benefit from this technology as well. Wearables can make life easier for both seniors and their caregivers. There are advanced wearable devices that go beyond just step counts — they can monitor daily activities, send alerts, and even prevent falls. 
Need help making home modifications?
Modification and repair funds provided by the Older Americans Act are distributed by Area Agencies on Aging (AAA). Contact Direction Home at 800-421-7277 or visit their site at dhad.org.
---
Helpful Resoursces
Before making any changes, determine if your home is safe and what areas need the most attention.
Use AARP's HomeFit Guide to help determine problem areas within your home.
Go room by room to determine which areas of your home need the most changes.
Once you've determined the most important locations in your home, proceed to make changes in order to improve your safety and the safety of your loved ones.