Blog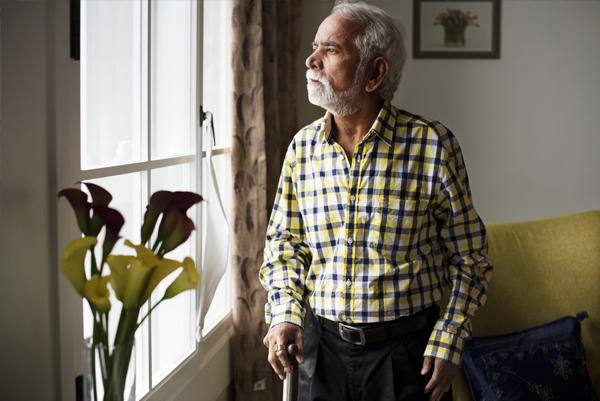 Fall-Proofing Your Home
Sep 03, 2019
According to the Centers for Disease Control and Prevention, millions of older people, 65 and older, fall each year. More than one in four older people fall each year, but less than half tell their doctor.
Six out of every ten falls happen at home, says the National Institute on Aging.
Given the seriousness and frequency of falls, it's important to take the correct steps to prevent falls within your own home, which can easily be done by focusing on the different areas where falls are more likely to occur.
Below are a few of the major areas to look out for and how to take steps to prevent a fall.
Bathrooms
Mounting grab bars near toilets and in bathtubs will do much to prevent a serious fall. Bathrooms are especially treacherous given the amount of water involved and the likelihood of there being wet surfaces. 
Non-skid mats should be placed in areas that could be wet such as beside tubs or in front of sinks.
Bedroom
Given the amount of time you spend sleeping and in your bed, the bedroom should be one of the first places you look to prevent falls. 
Placing a nightlight and light switches close to your bed will illuminate any walkways that may cause falls. This will reduce the amount of walking you will be doing in the dark.
Stairways
Stairs can be incredibly dangerous when it comes to falls, which is why it's important to always keep them clear of objects. When walking up or down the stairs make sure to use railings on both sides if available. If you must carry an object up the stairs, make sure your view of the stairs is not obstructed and you're firmly grasping the railing with your free hand.
Use a Checklist to Fall Proof Your Entire Home
It's important to review the different areas of your home to reduce fall risk. Falls can happen in the most unlikely of spaces so take a close look at your home to determine what changes are needed. Even if you have a professional service come in and install safety devices like grab bars, it's a good idea to make sure every area of your home has been improved.
Checklist: 
Exterior entrances and exits
Interior doors, stairs, and halls
Bathroom
Kitchen
Living, dining, bedroom
Laundry
Telephone and door
Storage space
Windows
Electric outlet and controls
Heat, light, ventilation, security, carbon monoxide, water temperature control
For a more detailed checklist please visit Tech-enhanced Life.